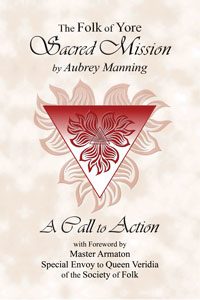 The Folk of Yore –
Sacred Mission: A Call to Action

Click on the book cover to read a synopsis or order a copy.
"My being was released from the long compressing confines of body and mind in a stream of light and thought that emerged from my crown. I was intimate with all creation, simultaneously aware of whirling galaxies, glowing nebulae, their resident life forms, the minutia of their composite matter and energy. There were no questions for I was the answer."
Aubrey Manning, Sacred Mission: A Call to Action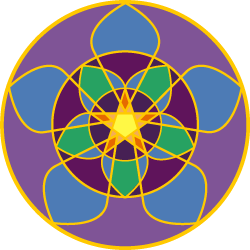 Read a chapter from
Sacred Mission
To avert ecological and and societal cataclysm, mankind must learn to clean up the ultimate form of pollution: toxic thought. Sacred Mission chronicles environmental scientist Aubrey Manning's and the Society of Folk's efforts on behalf of Mother Earth and Her endangered Citizens.
Chapter 3 – Foreshadowings will introduce you to author Dr. Aubrey Manning and her mentor, Master Armaton, Special Envoy to Queen Veridia of the Society of Folk.